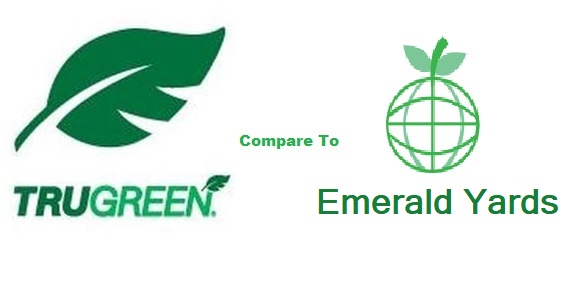 TruGreen is a lawn care company whose website provides an extensive list of full-care and standalone services that can help your yard look green and healthy.
The company's differentiating factor is that they claim to provide top-notch yard experts who combine science and experience to make your lawn as green as possible and, if you aren't satisfied with their work, you can have them repeat the treatment or you can cancel your remaining treatments and get your money back.
In addition to these characteristics, the company has been around for more than 40 years and is a well-known, national brand.
In this review, we'll help you understand how TruGreen's services work, what they cost and what consumers are saying about their experiences with TruGreen. We'll finish up with a section addressing the company's general pros and cons, and we'll provide a quick tip for narrowing down your lawn care search.
How TruGreen Works
TruGreen claims to be "America's #1 lawn care company.â€
They provide regularly scheduled maintenance visits that take the complexity out of lawn care while improving its health and overall beauty.
First, TruGreen will send a local specialist to your home, who they claim is trained by agronomic experts through their TruExpert Certification Program.
During this visit, the specialist will conduct a Healthy Lawn Analysis® of your yard, which allows them to formulate a year-round plan specifically tailored to meet your needs based on climate, region, and season. From there, you'll then need to choose your lawn care plan, which includes the following packages:
TruSignature Lawn Care Plan
Visits every four to six weeks, eight yearly treatments plus aeration and tree and shrub plan.
Lawn aeration
Lawn analysis
Soil treatment
Fertilization
Weed control
Treatments to make lawn greener
Tree and shrub care (insect control)
This package is the most complete out of the four that you see here, as it includes the most services and also is the only one that includes tree and shrub care. We see this package being a good fit for someone who wants a comprehensive coverage plan that will cover their lawn, shrubs, and trees.
TruComplete Lawn Care Plan
Visits every four to six weeks, eight yearly treatments.
Lawn aeration
Lawn analysis
Soil treatment
Fertilization
Weed control
Treatments to make lawn greener
This package includes everything the TruSignature does minus the tree and shrub care. Consequently, we think this package could be a good fit for someone whose main focus is their lawn and either doesn't have shrubs and trees or is comfortable caring for them on their own.
TruHealth Lawn Care Plan
Visits every four to six weeks, eight yearly treatments.
Lawn analysis
Soil treatment
Fertilization
Weed control
Treatments to make lawn greener
The main difference here is that you lose the aeriation service included in the TrueComplete package. Aeriation punches small holes in your soil so that the soil can absorb more nutrients.
"Aeration can be an extremely vital element to a healthy lawn because it allows air and water to penetrate built-up grass or lawn thatch,†Briggs and Stratton notes.
If you feel like your lawn is getting the nutrients it needs and you don't believe you need special attention paid to your trees and shrubs, this package is a better fit.
TruMaintenace Lawn Care Plan
Visits every four to six weeks, seven yearly treatments.
Lawn analysis
Fertilization
Weed control
Treatments to make lawn greener
This is TruGreen's most basic package and is best suited if you want to keep your weeds at bay and, at the same time, want your grass fertilized.
Other Services
TruGreen also offers several stand-alone specialty services.
Their tree & shrub care plans that work very similar to the lawn plans. Your specialist will focus on things such as improving soil moisture, preventing fungus growth and insect infestation, root zone fertilization, and even scientifically formulated targeted trunk injection.
They feature soil amendment services (adjustment of your soil's micronutrients like lime and sulfur) as well as TruShield Tick and Flea Control, a treatment plan that can reduce ticks, fleas, chiggers, earwigs, spiders and, in some locations, ants.
Other services include lawn plugging, fire ant control, and mosquito control.
TruGreen Pricing & Refund Policy
TruGreen claims that their plans often cost less than what it would for you to perform the same level on maintenance on your own, and their website provides the ability to estimate costs based on your yard's size, your specific concerns (e.g. weeds, thinning grass, insect activity, etc.), and more.
With this in mind, we received the following quotes for a yard with an area of less than 5,000 square feet in Jacksonville, FL (we didn't receive a TrueSignature quote):
TruComplete – $754.50 per year
TruHealth – $578.50 per year
TruMaintenance – $282.00 per year
Tree & Shrub Care – $632.00 per year
Mosquito Defense — $483.25
TruShield Tick and Flea Control: $501.90
Aeration — $166.47
Fire Ant Service — $145.03
Lawn Plugging — $150.00
Keep in mind that these quotes are for what TruGreen considers a "small†yard of less than 5,000 square feet. If your yard is above 5,000 square feet, it's considered a "medium†yard and the prices will go up. For example, the price difference between a small and medium yard getting TrueComplete is around $250.
If you pay for your plan up front, TruGreen provides around a 7-percent discount.
Also, these plans include a discount on the first treatment. As we read through the fine print, we found that this discount only applies in certain situations.
For example, the first-treatment discount for TruGreen's tree and shrub plan only applies to new residential customers and they limit it to up to five trees, none of which can be taller than 25 feet.
Also, their Mosquito Defense first-treatment discount is only available for homes on lots of one acre or less and is limited to certain areas of the country.
TruGreen claims that they provide guaranteed results and that they will visit as often as necessary in between scheduled visits in order to give you the best results. However, this guarantee only applies to "full†plan customers.
We called TruGreen's customer service phone number—(855)216-1134—to get more details. The phone rep told us that the plans they offer are priced out on a per-treatment basis. This means that, if at any point in your plan you're unhappy with the results, you can get a refund for any remaining treatments you've paid for.
Emerald Yards: We like to think that we're providing a complete lawn service and so much more.
Before our customers compare prices, we ask them to please consider our plans, we believe that plans should be carefully analyzed before comparing prices this allows our customer to know exactly what they're receiving.
Emerald Yards Starter Plan annually with paid in full discount $477.00
Emerald Yards Green Plan annually with paid in full discount $590.00
Emerald Yards Complete Plan annually with paid in full discount $893.00
What Emerald Yards provides in all our annual plans
First application only $29.95 (core aeration) that's more than 50% off
One payment off the purchase plan annual purchase required
Nine visits annually, one per month not eight like those other guys
Seven monthly equal payments instead of eight
Fertilizing trees and shrubs are included in all our plans
Financing for purchases of $99.00 or more with zero percent interest for six
months
Treatments to make your lawn greener
Your Emerald Yards specialist will perform a Healthy Lawn Analysis
Your specialist will leave a service summary with you or at your front door
Your specialist will offer tips and suggestions for care between visits
We'll come out as often as needed between scheduled visits to ensure your
complete satisfaction
Healthy lawn guaranteed
Our Satisfaction Guarantee and Refund Policy
10% discount on any annual plan if paid in full
Military personal, VA and senior citizens 65 and over receive an additional 10%
discount on any select Emerald Yards package plan when paid in full