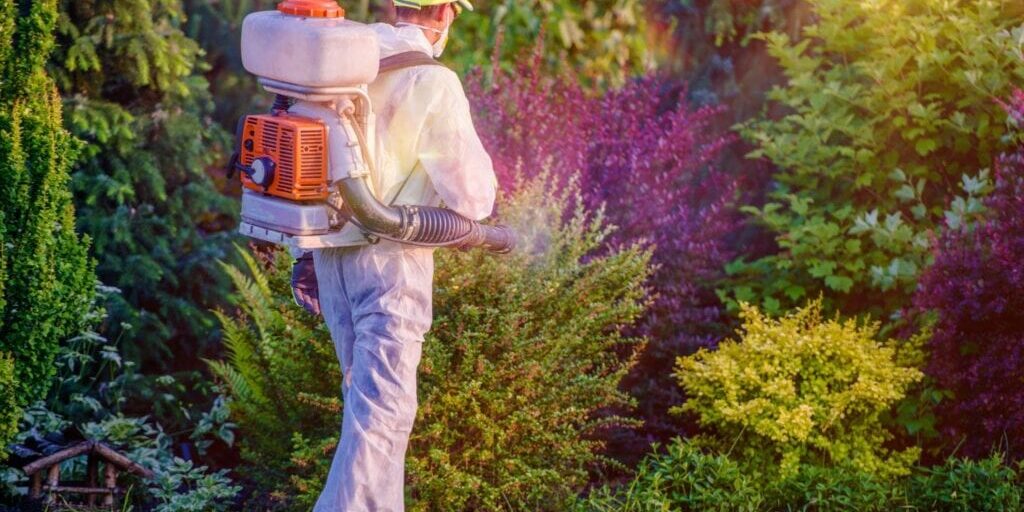 Pest control
The insecticide we use is professional, we will be able to combat insects, pests, and bugs both indoors as well as outdoors. Ask about our indoor special pricing. This insecticide will be able to kill everything from mosquitoes, ants, termites, bedbugs, and flies up to wasps, bees, spiders, centipedes, crickets, and many other pests. We control pests of poultry/livestock facilities and kennels, including biting flies, filth-breeding flies, fleas, litter beetles, hide beetles, bed bugs, mites, and ticks. Our Professional Insecticide dilution may be applied as a general surface, spot or crack and crevice treatment in food and nonfood storage ware- houses and stores. We apply to all areas that may harbor pests, including under and between pallets, bins, and shelves. Applications of this product are permitted in both food/feed and nonfood areas of food/feed handling establishments as a general surface, spot, or crack and crevice treatment. 
We pay close attention to animal areas including stanchions, pipes, windows, doors, and areas where insect pests hide or congregate. Exterior applications to walls and foundation perimeters, we spray up to two feet around the foundation, blanket and treat your entire lawn which can help prevent interior infestations of flying and crawling insect pests. 
This insecticide is not labeled to be used on vegetables or anything edible. Most pest control products are not labeled for this use. This product is safe for use around pets when used according to the label and manufactures instructions, it is a broad spectrum insecticide that works well on most types of insects that invade structures including roaches and earwigs. This will help get rid of the roaches that inhabit places where you cannot apply sprays. We will also recommend to our customers for us to use an insect growth regulator indoors, sold separately depending on the circumstances and activities at that time. 
This liquid is a concentrate insecticide which contains bifenthrin, a synthetic pyrethroid. Pyrethroids that works by disrupting an insect's nervous system causing a weakened state followed by death. This means that Talstar P will be most effective as a barrier with a thorough application. 
 Chinch bugs have become resistant to almost every pesticide used to control them. They were even resistant to DDT in the early 1950s. However, this product has suddenly become the star performer in eliminating lawn and turf pests such as mole-crickets, ants and chinch bugs.  It's also very effective for controlling Japanese Beetles. Our product works well and can also be used on trees and shrubs as well as your lawn to kill ants, fleas, mosquitoes, spiders and mites plus over 75 other bugs.
It all depends on the insect that is walking over the area treated with Talstar P, most insects will die rather quickly, which means within 20 to 30 minutes to a few hours, aunts, fleas and chinch bugs will die within seconds. Larger insects can take longer, such as roaches, scorpions, and spiders can take a day or two sometimes. 
Talstar P is a repellent insecticide since it acts quickly enough that social insects such as ants cannot create a pheromone trail. This means that Talstar P will be most effective as a barrier with a thorough application. Talstar P has a long lasting residual that can last up to 3 months. 
After we have applied Talstar P, you want to make sure the product has at least 6 hours of full dry time prior to rain or watering to ensure it is completely rain-fast. 
We offer four applications annually, one every three months for lawns up to 0.74 acre for ONLY $279.00, or $99.95 as a single application. Please let us know if we can help you and your lawn remain pest free!
Here is some information regarding the product we use so our consumers are aware of the product. The One or P means professional grade solution, a solution for everything: Talstar P insecticide kills over 75 insect pests and can be used for indoor pest control, outdoor pest control, food handling areas, turf and ornamental treatments, in the yard as a yard spray to treat fleas or other yard pests, and even for termite control.  Click the link below to find out more.
Ready to find out more?
Drop us a line today for a free quote!