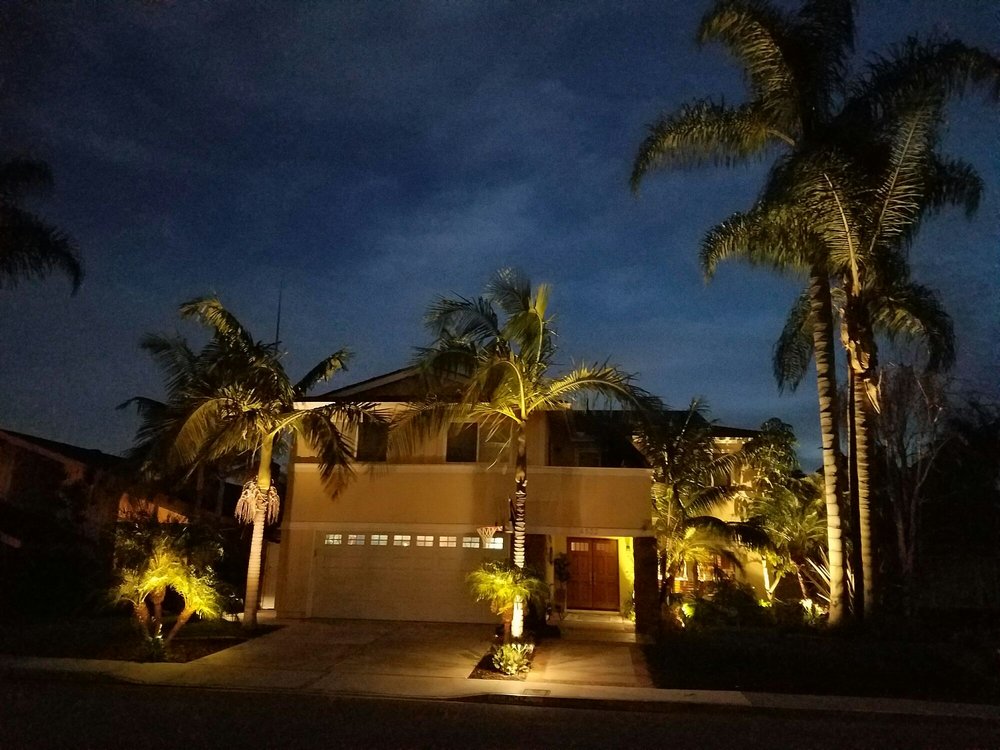 Here's seven great tips on how to get professional landscaping and lawn maintenance at a reasonable price, most folks selling their house will typically do some landscaping to increase the value of their property, others just want to dominate their neighbor. Statistics show when a buyer drives up to the property they viewed on the internet they're already looking at the outside of the house before going in, either way, the outside of your home reflects it's value.Â
 1. Pros Can Identify Site Issues
You might think you know the ins and outs of your property like the back of your hand.
But often, what you think you know about your yard is quite literally only surface-level.
Keep in mind that underneath that blank canvas are complex root systems, rocks, pipes and cables, and tons of other things you had no idea existed.
A professional landscaper ensures that your design won't disrupt the larger ecosystem your property is a part of. Instead, they'll create a plan that works within it.
They'll also keep costs and disasters to a minimum without compromising design.
2. They Can Come Up With Design Ideas
Do you think that "landscaping†means tossing a potted plant on your front porch and calling it a day? If so, you definitely need the services of a professional.
The same goes if you have a grandiose vision for your property that might end up looking tacky and overwhelming.
A professional landscaping company can help you to generate ideas that you could never have come up with on your own.
That blank space where your gazebo used to be? How about installing a pond?
Looking to create a landscape design that also helps to ensure you have privacy? A landscaper can help you to pull it off in style.
They'll work within your vision and expectations to create a design that's unique, fits within the style of your home, and helps to increase your house's resale value.
3. You Have A Solid Budget
When you're doing any sort of a DIY project, it can be easy to underestimate your budget. You can also misallocate funds.
You could end up spending hundreds of dollars on things you don't need and can't return. Then, you could find out that you've already exceeded your budget before even half of your project is complete.
A professional landscaping company knows where your money should go. They can work within your budget to create designs and elements that make the most out of what you can afford to spend.
A good landscaper will estimate a budget for you – or at the very least provide you with a ballpark figure – in writing, so you can avoid any unpleasant surprises. Make sure that everything you want is itemized so that plants, stones, edging or any landscaping products is not overlooked.
4. You Stick To A Timeline
When you're handling your landscaping on your own, it can be incredibly tempting to keep putting off completing your project.
Before you know it, it's been three months and you still have giant piles of mulch and gravel sitting in your front yard – something your neighbors probably aren't too happy about.
When you work with a professional, you'll have a contract with an estimated end date, ensuring that your landscaping project actually gets done.
5. You Have Professionals To Handle Setbacks
Of course, as with any home improvement projects, setbacks can and do happen.
When this occurs, having a professional landscaper on the scene can save you time, stress, and of course, money. This is because landscaping companies have a large network of home improvement professionals they can rely on to fix any issues they can't.
Instead of having to take the time to fix these disasters on your own or find reliable help, the problem can be solved much faster through the reliable network of a landscaper.
That means setbacks are handled quickly and fixed permanently.
6. You Get Surprised Benefits
While many people hire landscaping companies to improve the look of their yards, most don't know that working with the pros comes with a whole host of other benefits – many of them financial.
The right irrigation system can help you to lower your water bill and your environmental impact. A well-built irrigation system means that your water will be directed to all the right places, meaning you'll need to use less to keep your plants looking their best.
Additionally, it's been proven that the right landscaping can help you to lower your household energy bills. This is because trees can help to keep your home's interior cooler, meaning you won't need to crank up the A.C. as much as usual in the summer months.
7. They'll Keep Your Climate In Mind
Most amateur landscapers and gardeners overlook the fact that the climate they live in has a serious influence over what is and isn't possible in their design.
For example, if you live in a hot climate, you'll need to select plants that can stand up to the heat. However, if you try to do this on your own, you'll end up with a garden that looks great for a few months and then dries out and dies once the summer hits.
This isn't just a huge waste of money, it also makes your entire property look undesirable.
Likewise, if you live in a rainy climate, a professional landscaper can help you to install a drainage system that will prevent floods from destroying your garden – and potentially causing damage to the foundation of your home.