Emerald Yards will construct, customized and design the right irrigation for your property.             
License Number LI0024823
Various factors impact the number of zones required for an appropriate irrigation interval on each property. Request our FREE Consultation Irrigation Analysis from our booking calendar and an Emerald Yards staff will contact you to construct and design with materials specifications for your property and situation. We only install the highest grade quality of materials at below industry standard cost, what does this mean exactly? You will always get the very best installation and material while saving money, who doesn't like getting the very best workmanship below cost?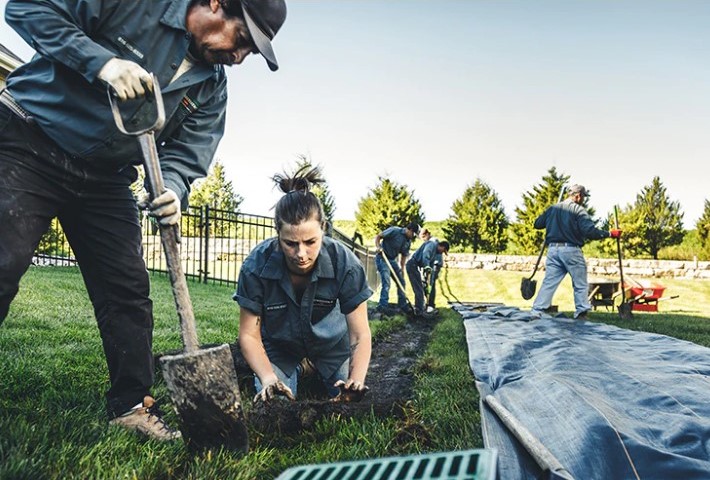 If you add or remove landscape elements, install walkways, plant a garden, or otherwise make changes to your property that requires watering modifications, call Emerald Yards today to schedule an irrigation system reroute. We can help reduce your monthly watering bill by redirecting irrigation systems and ensure your lawn receives sufficient hydration, whether it's a new system or upgrading an existing one there is only one place that handles it all, Emerald Yards.
Our team of professional technicians will perform numerous tasks during a regular maintenance check of your irrigation system, we will run each and every zone notating the issues your irrigation has, such as inspection for leaks, misdirected sprinkler heads, broken lines, shorted solenoid, damaged valves, damaged control panels, nozzle and filter replacement, damaged rotor heads, and runoffs. Our team of professionals will do a complete irrigation assessment and provide you with our professional recommendation, we will schedule you for a new irrigation installation, or upgrade your existing one. We will even come out once a month during Summer to make sure your system is running at peak performance, or winterize your system before the freeze damages it. At Emerald Yards we are your go to irrigation installers where you're completely covered for every season of the year.
Emerald Yards Commitment to Excellence in Customer Service

 Sprinkler/Irrigation system installation and repair

Garden landscape lighting system installation and repair

Drainage system installation and repair
Emerald Yards is a Rainbird specialist and will always use the latest Rainbird products installing the very best equipment from knowledgeable irrigation experts. Emerald Yards will install a brand new PVC Rainbird system with wifi technology controlled by your smartphone, Alexa or Google Home. Access your system from anywhere in the world. Emerald Yards will also repair an existing system or upgrade your old control panel to wifi technology that gives you peace of mind allowing you to set up your irrigation system programs right from your smartphone, receive notifications of rain days, the system will automatically shut off during rain so you don't have to, and receive notifications of a solenoid short with so much more!