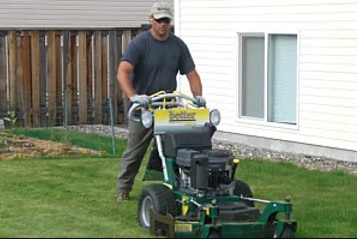 Mow front & backyard, weedeat, edge & clean
$29.95 for lawns up to 5,000 sq. ft.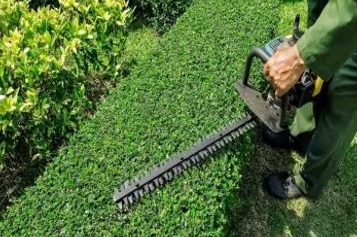 $29.95 up to (10) bushes.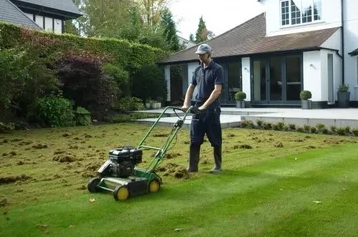 Scarifying (bagging thatch included)
$129.95 for lawns up to 5,000 sq. ft.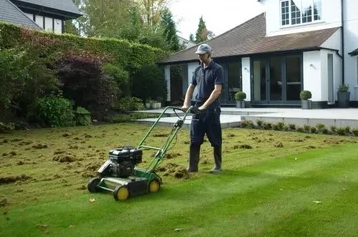 Dethatching (bagging thatch included)
$129.95 for lawns up to 5,000 sq. ft.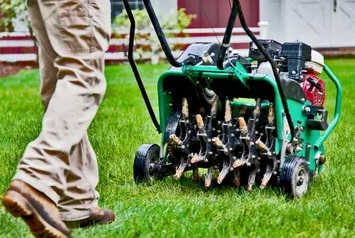 $149.95 for lawns up to 5,000 sq. ft.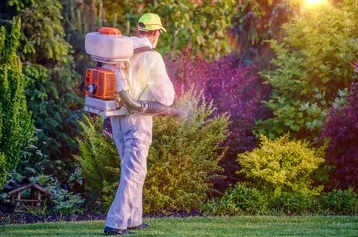 $129.95 for four annual applications for lawns up to 0.74 acre.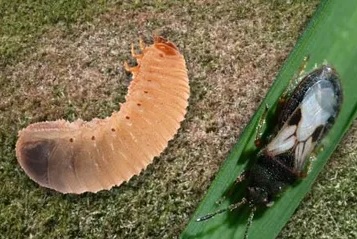 Grubs & chinch bugs control
Grubs and chinch bugs control $49.95 for lawns up to 5,000 sq. ft.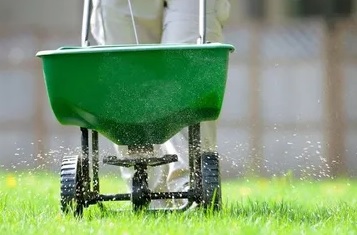 Emerald's organic fertilizer with 5%-20% iron $49.95 for lawns up to 5,000 sq. ft.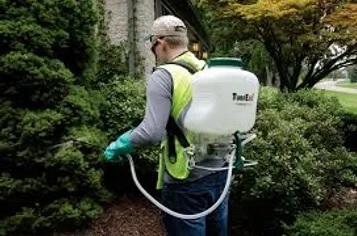 Emerald's guaranteed weed control $49.95 for lawns up to 5,000 sq. ft.
Book Your Plan, Service or Promotion!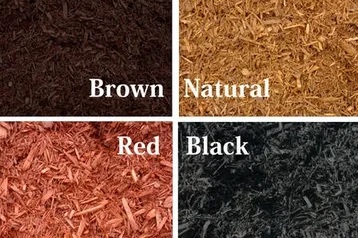 Mulching per bag (includes applying)
Mulch and application included, $15.00 per bag .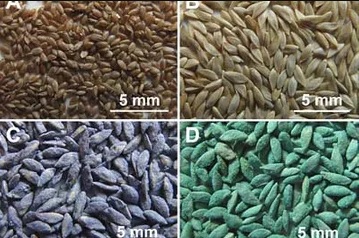 Seeds and application included $69.95 seeds to be of the same family grass for lawns up to 5,000 sq. ft.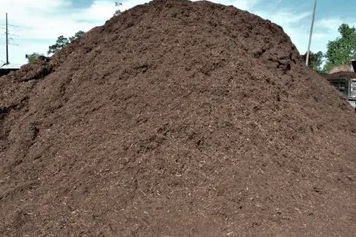 ONLY $4.95, four dollars and ninety five cents for organic blend topsoil (per bag), pick-up, delivery and application included, or $49.95 per cubic yard application only, separate charge for delivery, price varies per lawn. Lawns based at 5,000 sq. ft. average 40-45 bags. Book for details.
Lawn Dressing - Sand and Compost

Landscapers compost - No sand

Enriched topsoil - used for installing new sod
Autumn has arrived and as the beautiful fall colors of autumn foliage begins to fall, it is time to begin the process of removing leaves from your yard. Some wonder if there is actually a legitimate reason for all the work involved with removing leaves, or is it simply for aesthetics? Well, leaf removal goes far beyond the curb appeal of your property. Removing fallen leaves is an essential part of landscape maintenance and maintaining a healthy lawn. Leaf removal is an essential aspect of maintaining a healthy lawn.
Leaves can smother the grass. Fallen leaves that lay on the grass deprive it of sunlight, which is necessary for its health and proper growth. Leaves turn the energy from the sun into food storage, which is essential for the root area during the winter months.
Leaves deprive the yard of oxygen. Grass is a key source of oxygen, producing more for the environment at a greater rate than an identical area of trees.
Leaves trap moisture within the yard. Trapped moisture can create problems with fungus, which can lead to crown and root rot in your lawn. Severe fungus problems can be difficult to treat.
Accumulated leaves can cause safety issues. Wet leaves on sidewalks or driveways can be slippery, particularly when wet, and lead to accidents!
When your lawn becomes buried in layers of leaves, it becomes smothered and is deprived of water, air and nutrients it needs to survive. Without proper leaf removal your lawn will also become a breeding ground for fungi, disease and insects. Additionally, when leaves shade the grass they prevent it from receiving the sunlight it needs to thrive. Sunlight is a necessity for warm-season grasses such as Bermuda and St. Augustine grass since their primary growth is during the warmer months. During the fall your lawn needs to absorb sunlight to store as much energy in the grass roots. While a few scattered leaves on the lawn won't do much harm, a heavy thick layer will. Leaves left in place overtime during the winter months often become compacted and cause extensive damage to your lawn which can lead to increased costs and maintenance in the Spring, not to mention some serious disease. Leave the fall clean-up work load to someone who knows not only what they're doing, but who will leave your property looking like Spring just sprung. Emerald Yards offers both leaf removal and fall clean-up services. These services help ensure your landscape is clear of debris and fallen leaves are removed, preventing mold and fungus from growing.
What to know more? Contact Emerald Yards for a comprehensive price, fast clean-up, without any worry in getting the job done right and on time, let us take care of your property.
What happens to your lawn with a blanket of leaves covering it
Neglecting to remove leaves from your yard can lead to soil compaction and create an environment for pests to burrow in leaf piles over winter. If not cleaned up in a timely manner, leaves can also cause stress to your lawn, not to mention disease. 
San Antonio homeowners knows a little bit about how dust, dirt, mildew and pollen can accumulate quickly, left uncleaned these elements can build up over time, after awhile it can make your entire property look dull and dingy. What's the answer? Power washing. (If it's outside and dirty we'll clean it!) It's one of the most cost effective–and least expensive–ways to give your property a facelift. When it comes to power washing, San Antonio residents trust the experienced professionals at Emerald Yards to get the job done right. We charge as little as $0.15 cents per square foot. So you'll know up front what it'll cost to complete the areas you want clean.
We also use a mildewcide to remove or prevent mildew before it continues to grow, Mildew can grow on any organic matter, including wood, exterior walls, drive & walkways, decks anywhere where sitting water is a problem, or where there is to much humidity and uncleaned areas, mildew is caused by humidity and moisture. During the damp winter months, when the heating goes full blast and the windows stay shut, mildew can flourish inside your home – and, as the weather warms up, humidity can help the process along. Molds are always present in the air, those that cause mildew need moisture and certain temperatures to grow. They commonly develop in humid summer weather, especially in closed houses. These molds can grow on anything from which they get enough food source with the right elements. As the molds grow, they can cause considerable damage.
Prolonged exposure to mold and mildew can have serious consequences for your health and well-being. Touching or inhaling mold and mildew can cause a wide range of health problems in both allergic and non-allergic people -- regardless if the spores are dead or alive.
Mildew can be found on many different surfaces. It is a thin, black, or sometimes white, growth produced by mold. Though molds are always present in the air, those that cause mildew need moisture and certain temperatures to grow.
Green or black algae, mold and mildew, lichen, and moss can all grow on your outdoor surfaces. Damp, uncleaned, humid and heated areas are perfect elements for growths such as green algae, mold and mildew which can cause concrete walkways, driveways, patios, even wood decks to become extremely slippery, creating a fall risk for you and your family.
At Emerald Yards, we are on a mission to combat green algae, mold and mildew that can cause concrete sidewalks, driveways, patios and wood decks to be unsafe for family members, we don't just stop there! We'll also pressure wash and treat your whole house and exterior property. We treat your family like we treat ours. Please contact us for a no obligation FREE estimate to clean the outside of your property today!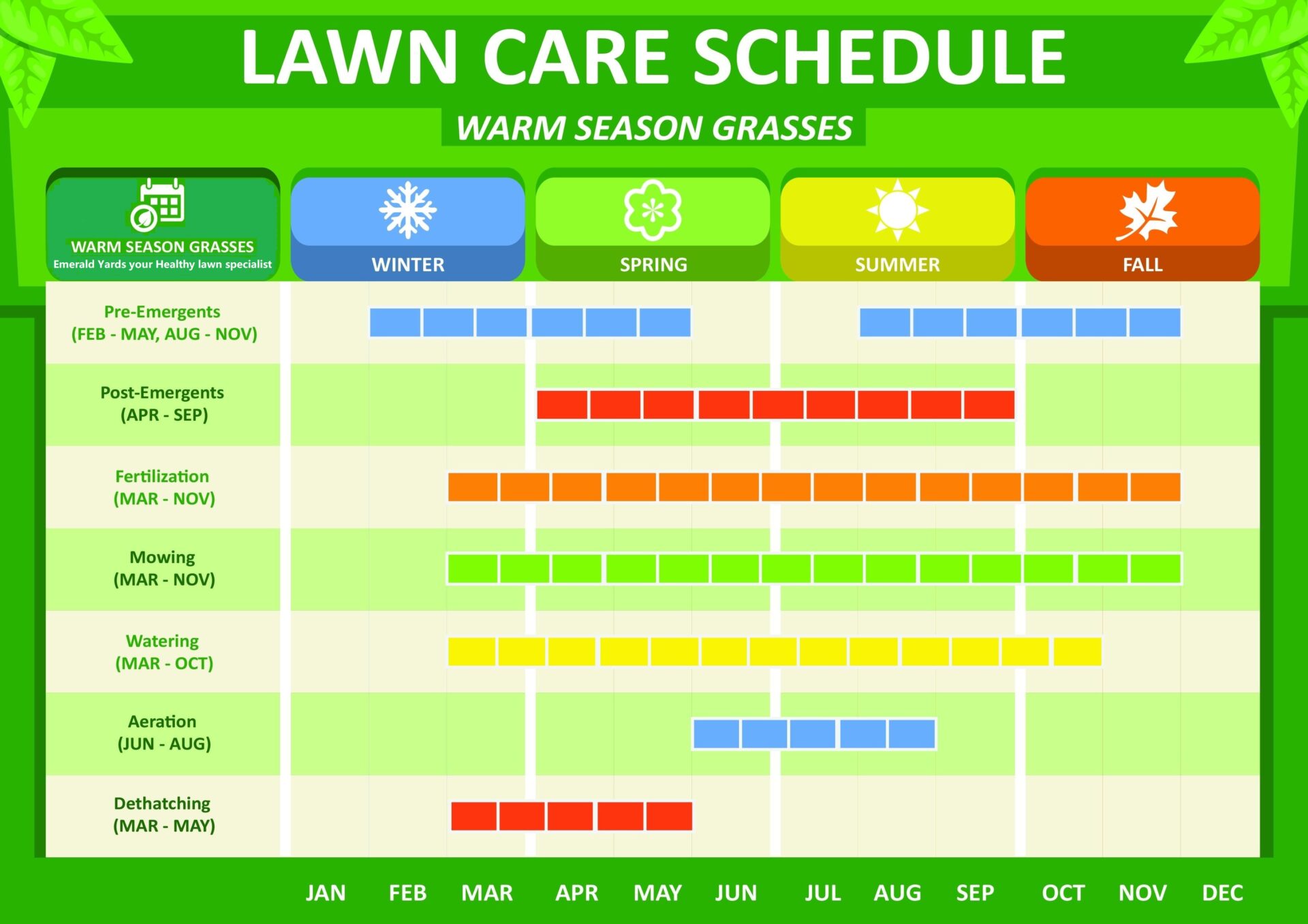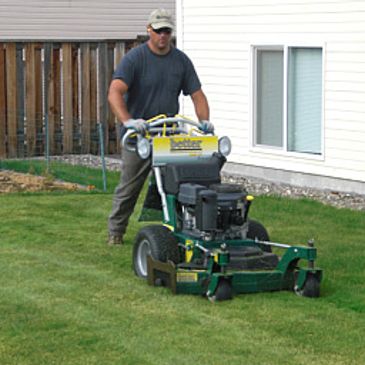 During the month of November 2020
Mow your front and backyard, weedeat, edge and clean sidewalk for only $14.95, (bushes not included), one promotion per household, for lawns up to 5,000 sq, ft., regularly $29.95.
Book now and schedule your service!
During the month of December & January 2021
Leaves taking over your lawn? Need lawn clean up? Let Emerald Yards clean up your leaves fast leaving your property clean, hire the pros to do the job, and we'll get it done right! After clean-up we'll offer to pressure wash your driveway and front porch for FREE! Getting you ready for the holiday's, no one cares more than Emerald Yards.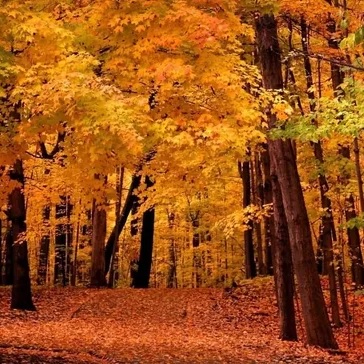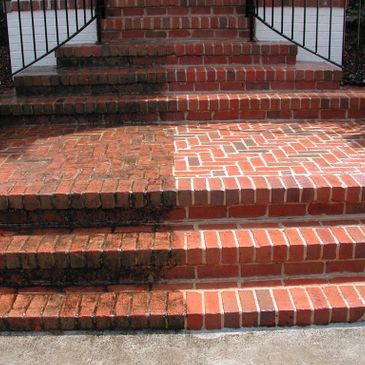 During the month of February 2021
Getting ready for Spring Pressure Wash your driveway for only $0.15 cents per sq. ft. and receive a front porch and steps cleaning for FREE!